VietNamNet Bridge – Vietnam has been chosen as the first country hosting the "Boîte" contemporary art project outside French territory.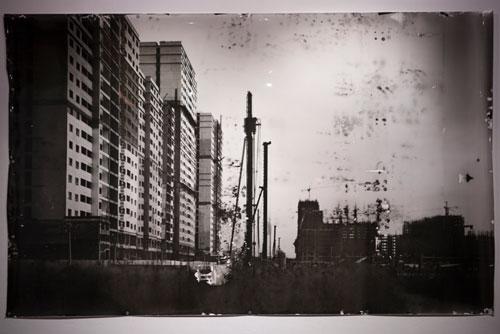 A photo by MiR Grabe in "Boite" project.

"Boîte" is the project to use a box sized 2m x 2m x 2m as a mean to convey the author's art purpose. This art project was launched in 2009 in Marseille.
In the Vietnam-France Year (2013), Audi Vietnam, Saigon Domaine and T3 Architecture have brought this project to Vietnam with the participation of German photographer MiR Grabe.
MiR Grabe was born in 1971 in Magdeburg, Germany. He is interested in experimental photography and conceptual photos and find ways to maximize the impact and the ability to control his works.
Unlike previous compositions of Boite, during a month in Vietnam, MiR Grabe used the box as a pin-hole camera to capture images in a few places around HCM City (using a truck to carry the box everywhere).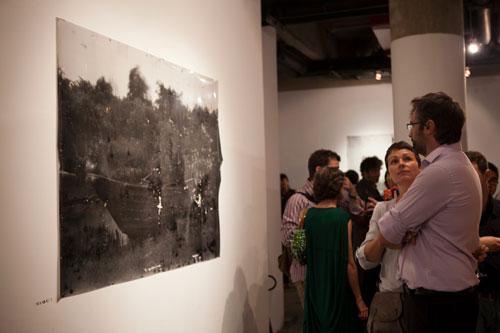 Visitors at the exhibition.
"Contemporary art is often quite unexpected and totally different from other genres of arts. We are very excited to be able to bring this project to Vietnam," said Mr. Laurent Genet, general director of Audi Vietnam.
At Saigon Domaine Luxury Residences, visitors will have the opportunity to explore MiR Grabe's works that were shot during his stay in HCM City in September.
The exhibition opens free for art lovers until October 31 at Saigon Domaine Luxury Residences, 1057 Binh Quoi Street, Ward 28, Binh Thanh District, Ho Chi Minh City.
T. Van