VietNamNet Bridge – Nearly 150 Buddhist antiques, including paintings, statues, woodblock, worshiping items and musical instruments dating back to the 7th-8th centuries are displayed at the exhibition "The Quintessence of Ancient Vietnamese Buddhist Artifacts", at Da Nang Museum No. 24 Tran Phu, Hai Chau District, Da Nang city.
The event was organized by the Da Nang Museum and the Da Nang Buddhist Shangha as part of celebrating the annual Vu Lan (7th Full Moon) Festival.
The artifacts range from paintings and statues to Buddhist woodblock prints and objects of worship. Shaped out of a variety of materials, they are on loan from ancient pagodas such as Quan The Am, Linh Ung, Pho Da, and Phuoc Lam.
A highlight of the exhibition, which will last until September 26, are the sculptures King Minh Mang presented to Da Nang's Tam Thai pagoda hundreds of years ago. Visitors can witness the physical legacy of Buddhist culture preserved by adherents united in faith over distances of millennia.
Below are some exhibits: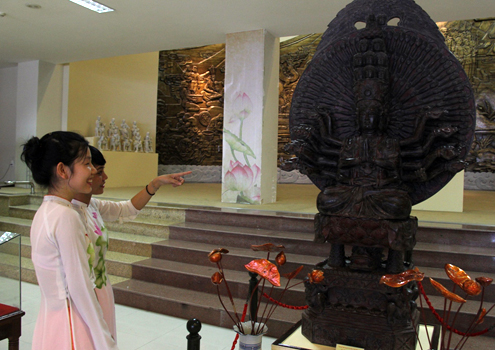 Statue of Guan Yin, wood, dating back to the nineteenth century.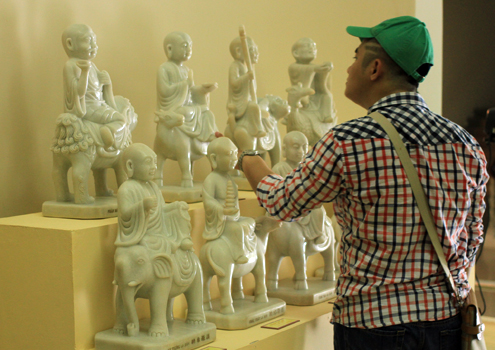 Arhat statues, stone, dating back to the nineteenth century.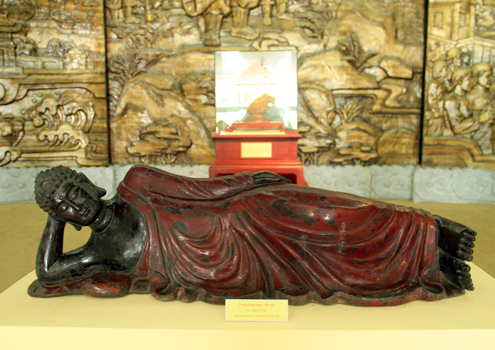 Buddha entered Nirvana, wood, 18th century.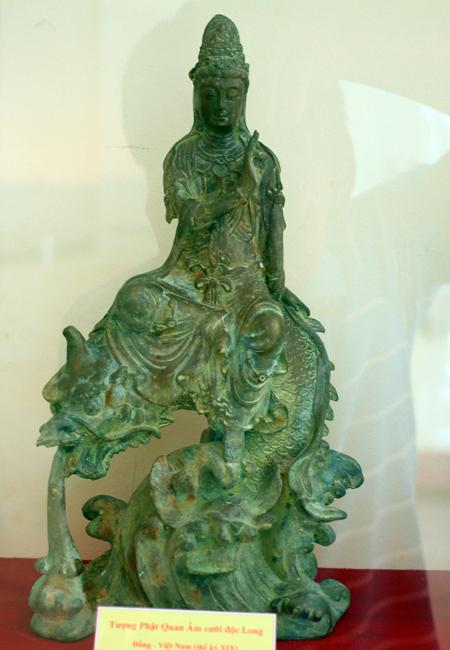 Buddha Guan Yin rides a dragon, bronze, the nineteenth century.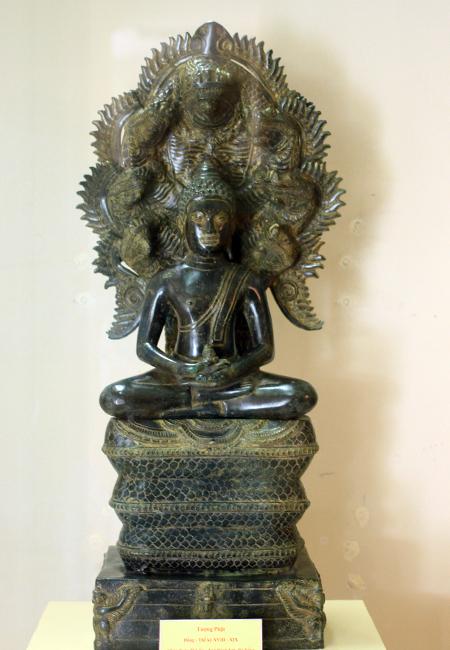 Bronze Buddha statue, late eighteenth century.