VietNamNet Bridge – The "Colors of Homeland" exhibition by artist Hoang Dinh opened yesterday afternoon (7/8) at the Vietnam Fine Arts Museum (No. 66 – Nguyen Thai Hoc Street, Ha Noi) and will last until 18/8.
The exhibition includes 40 oil and lacquer paintings, with moments of inspiration through time and space. "Colors of Homeland" is the relentless creativity of artist Hoang Dinh and his heart for his hometown.
Besides the colorful paintings, Dinh is also a pioneer in the art of typography in Vietnam. He is called a "witch" who blows a soul into letters, to make them alive and flexible.
However, it must be said that the biggest inspiration in the Hoang Dinh's paintings is the breath of the homeland. His works are full of tones, colors and especially they keep the "soul" of the country.
In paintings by Hoang Dinh, one can easily come across the familiar images of the countryside, with bamboo and bananas trees. He said: "I draw with an instinctive love for life. I want to keep the individual identities of each land where I've visited."
Born in 1953 in Do Son, Hai Phong, Hoang Dinh got a Master Degree of Art Graphic and Packaging Design in the Netherlands. He is currently a lecturer at the Hanoi Open University. Hoang Dinh's works were displayed at many exhibitions in Hanoi. Many of his works are collected and exhibited in many countries such as the Netherlands, Austria, Sweden, USA, Germany…
Some paintings by Hoang Dinh at the "Colors of Homeland" exhibition: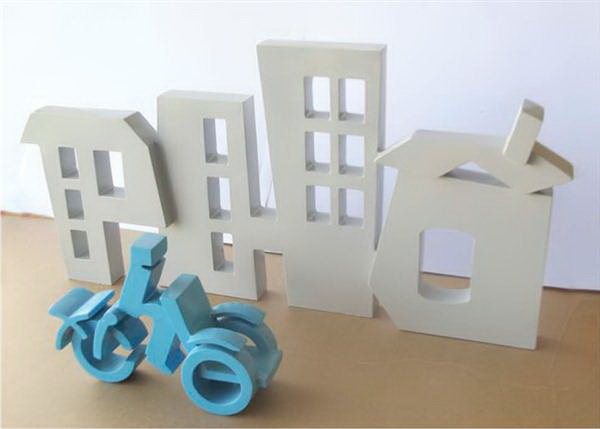 Typographic work: Streets and cyclos.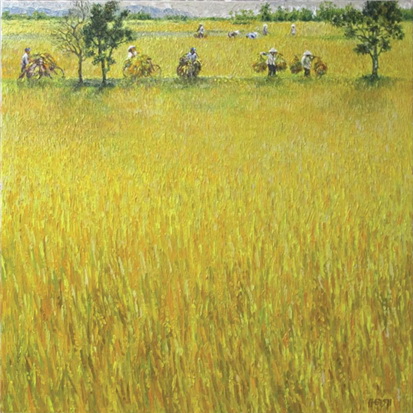 Fields of gold
The harvest season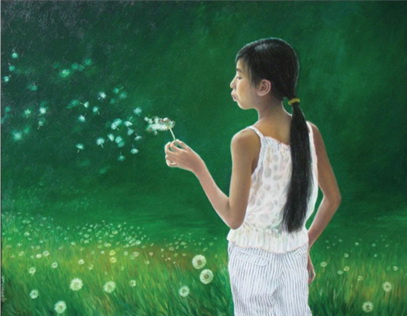 Dandelion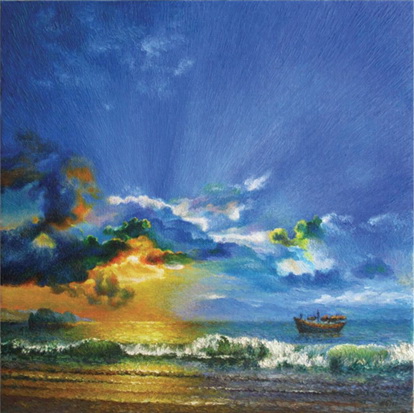 Sunset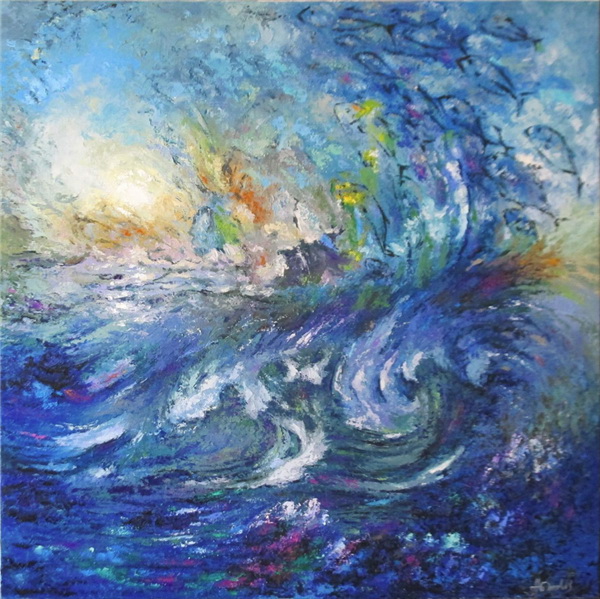 Fish jump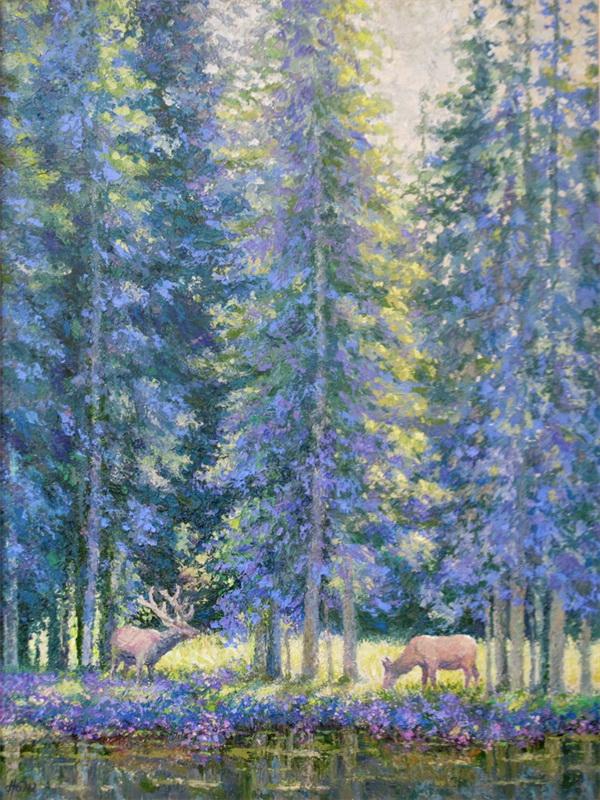 Love the wilderness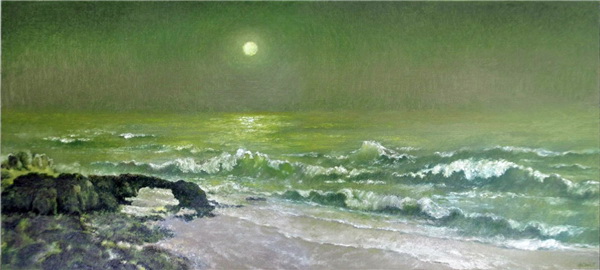 New Moon on Ly Son Island
TT&VH